Affordable Plumbing in Rockwall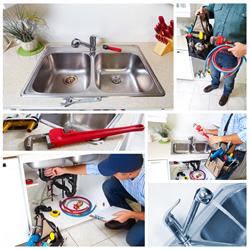 Rockwall is a suburb nestled around the city of Dallas Texas. This is a beautiful city that is a close knit community. Plumbing Service Rockwall is a great plumbing service that cares about the community. We know that you can use any other plumbing service put you wanted someone who was local and within the community that is why you chose us. We offer many different affordable plumbing services that help you keep your plumbing system intact and working properly. We do everything from drain cleaning to installing new toilets and plumbing pipe repair. We also can take care of your water leaks no matter the kind. When you are ready to work with a trusted company call Plumbing services Rockwall.
Drain Cleaning and Repair That Is Done Right
Having your drains back up on you will make your home's plumbing system go into disarray. If one sink is stopped up it can get so bad that it will affect sinks in other areas of your home. Things like hair, thick hair conditioners, soaps, trash and the like can clog up your sinks making it hard for water to pass through. Plumbing Services Rockwall understands how to get to the root of your clogged drain problems and will perform a drain cleaning that will flush out all of the things that are clogging your drains. If you are having problems with your drains being cracked or leaking our technicians can perform a drain repair that will have your drains running like new. Plumbing Service Rockwall is your number one source for affordable plumbing services.
Things that Plumbing Service Rockwall Can Do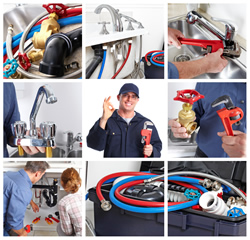 • Clean Clogged Dishwashers
• 24-hour emergency plumbing
• Fix water leaks
• Cheap and affordable plumbing
• Amazing work that will leave you speechless
• Free consultations
• Money back guaranteed if you are not satisfied
• Local in the city of Rockwall
• Licensed plumbers in the state of Texas
• Flushing out clogged pipes
We Can Detect Water Leaks
A water leak is a problem that can affect a homeowner in a big way. If a water leak is not taken care of fast, it can start to mess up the concrete foundation within your home. Also depending on where the water leak is and how long it's been going on, it can start to leave mold which is another problem. Plumbing Service Rockwall can clean up your water leaks and plumbing leaks so that your home is free of mold and you won't have to deal with foundation erosion.